Unless you have been stranded on a deserted island for the past decade like the 48 people in the television show Lost, you probably heard that Prince Charles  had a second wedding.

Unlike the first one to Princess Diana, his wedding to Camilla Parker Bowles was shrouded in controversy.  Queen Elizabeth did not attend the wedding ceremony, Prince Charles had to publicly acknowledge his sins and wickedness, and his second wife was the target of many jokes.

However, with speechwriters at his disposal, one thing that Prince Charles didn't have to worry about was writing a memorable wedding speech.   And neither do you!

We have absolutely no clue on how to sew a wedding gown.  However, we can artfully weave the threads of our vivid imaginations, relationship issues, newsworthy stories, popular culture, and gems of quotes into the fabric of the information  that you provide us with about the bride, groom or any other member of the wedding party to create a truly original, memorable wedding speech.

Whether you want a sensitively sculptured wedding speech  that bursts with the ecstasy of youthful love, a funny roast marinating key members of the wedding party in the juices drawn from their amusing personalities or wicked past, or anything in between,  we will write a rhythmic, lively and evocative wedding speech customized to your unique and exact specifications

Our wedding speech writers can also sprinkle some French and Italian text into your speech if a multicultural crowd will be attending the wedding reception.

Copyright      2003 - 2011 Words2Touch Speech Writing Services. All rights reserved.

©
Telephone : 1-514-648-7933

To order a custom wedding speech or toast, simply answer an easy questionnaire by clicking on the category below that best matches your role in the wedding.

"Until his sister's wedding two summers ago, Mario Ridolfi had never written a speech.  Yet the three-minute speech he made at the wedding was a smash.  'People were speechless.  Half the hall was crying,' Ridolfi recalled.

Only Ridolfi didn't write it. ... Ridolfi's Cyrano was Alan Milevoy, founder of Words2Touch"

Monique Polak

The Montreal Gazette

June 25, 2005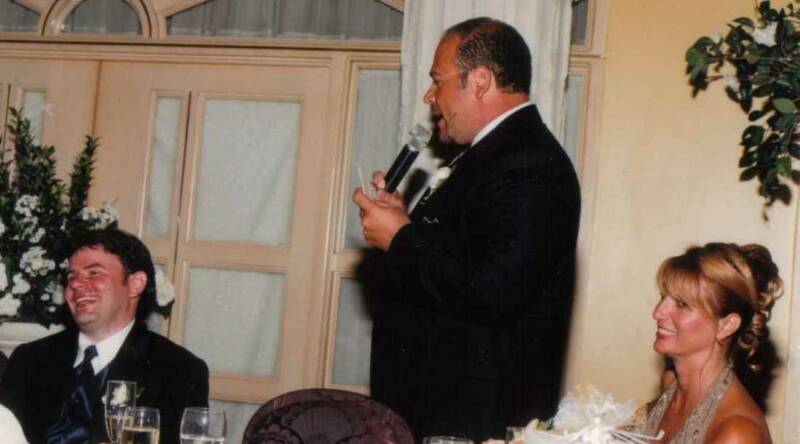 WHEN YOU HAVE A CHANCE TO SHINE WILL YOU HAVE WORDS TO TOUCH YOUR AUDIENCE ?


WE craft your personalized speech.  YOU bask in the applause.

6 Reasons To Choose Our Custom Speechwriting Service:

> A positive review of our service has been published in 3       major  newspapers

> FREE revisions so that you are at ease with your speech

> Rush service available if you are pressed for time

> You get prompt, friendly service from experienced writers

> Your speech can be written in 3 languages

> You can ask for references from our customer base