The family of a Swedish man, who was celebrating his 100th birthday, recently chartered a helicopter to celebrate the occasion in grand style.

Unfortunately, shortly after the helicopter took off from the nursing home where the birthday celebrant resides, the rotor blades clipped a tree and a lamp post before it went down into a twisted heap of metal.

Luckily, none of the six people in the helicopter, including the birthday celebrant's son, grandson and 7-year-old great-grandson got hurt.  Needless to say, this will be a birthday party that this Swedish family will remember for a very long time and certainly be fodder for some great stories.

If you are worried that your birthday speech might crash and burn but would like to mark the party with a bang, our writers can help you by using their experience and vivid imaginations, which will combine information about your upcoming birthday party with insights into life, newsworthy stories, popular culture or gems of quotes to create a truly original, memorable birthday speech.

Whether you want a sensitively sculptured birthday speech that pays tribute to a respected, spirited grandmother whose love knows no bounds, a funny roast highlighting the funny misadventures of a clumsy, young friend or anything in between,  we will write a rhythmic, lively and evocative birthday speech customized to your unique and exact specifications.

Our birthday speech writers can also sprinkle some French and Italian text into your speech if a multicultural crowd will be attending the birthday party.

Copyright      2003 - 2011 Words2Touch Speech Writing Services. All rights reserved.

©
Telephone : 1-514-648-7933

To order a custom birthday speech, simply answer an easy questionnaire by clicking on the type  of speech you want:

The Montreal Gazette writer Monique Polak's report on Words2Touch, which is laced with insightful interviews with some of our customers, is very complimentary about our service.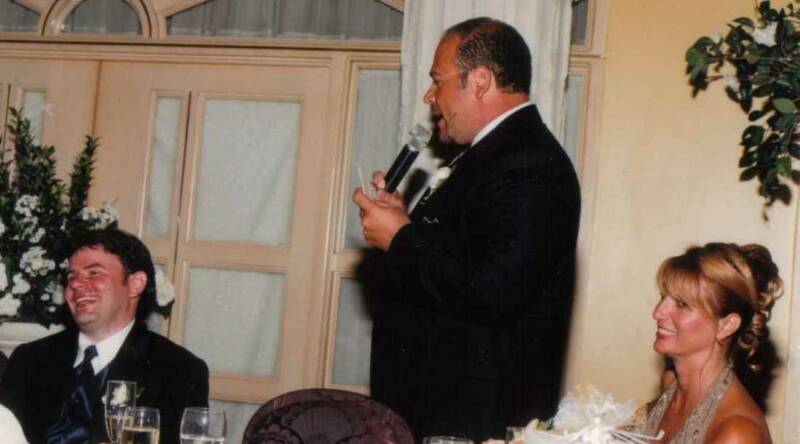 WHEN YOU HAVE A CHANCE TO SHINE WILL YOU HAVE WORDS TO TOUCH YOUR AUDIENCE ?


WE craft your personalized speech.  YOU bask in the applause.

6 Reasons To Choose Our Custom Speechwriting Service:

> A positive review of our service has been published in 3       major  newspapers

> FREE revisions so that you are at ease with your speech

> Rush service available if you are pressed for time

> You get prompt, friendly service from experienced writers

> Your speech can be written in 3 languages

> You can ask for references from our customer base

6 Reasons To Choose Our Custom Speechwriting Service: