Favorable reviews of Words2Touch Speech Writing Services have been published in The Montreal Gazette, The Edmonton Journal and The Ottawa Citizen.  Words2Touch has also been featured in The Globe and Mail, Maclean's Magazine, The Canadian Jewish News, The Halifax Daily News, and The Kingston Whig-Standard. 

Alan Milevoy is the founder of this service, and along with his writing duties, oversees marketing and technical matters.  After obtaining a Bachelor of Electrical Engineering degree (with Distinction), he spent close to 14 years in various technical roles for companies in the nuclear power plant simulation, air traffic control and telecommunications industries.

With a knack for turning dry technical material into light-hearted presentations, it was his gift for writing speeches that helped land him a wife.  It was when his future wife heard him make a speech at a close friend's wedding that she fell for him.  While he perfected his prose to write for various types of events and affairs, from the lighthearted to the more serious, the seeds of Words2Touch.com were planted in 2002.  The service has been available online since the summer of 2003.

Imma Ienaro is a native of Montreal, Canada and traces her roots back to Italy, hence her passion for all things pasta. After earning her Bachelor of Science, Imma pursued and earned a Bachelor of Education (Science and English as a Second Language Major). She currently delights in the antics of 150 teenage students while also pursuing her Master of Arts.

She discovered her passion and talent for writing early on in high school as she took part in and won various school-wide competitions. This enthusiasm was rekindled in the past few years as various family members and friends honored her by asking her to speak at their weddings.


Copyright      2003 - 2011 Words2Touch Speech Writing Services. All rights reserved.

©
Telephone : 1-514-648-7933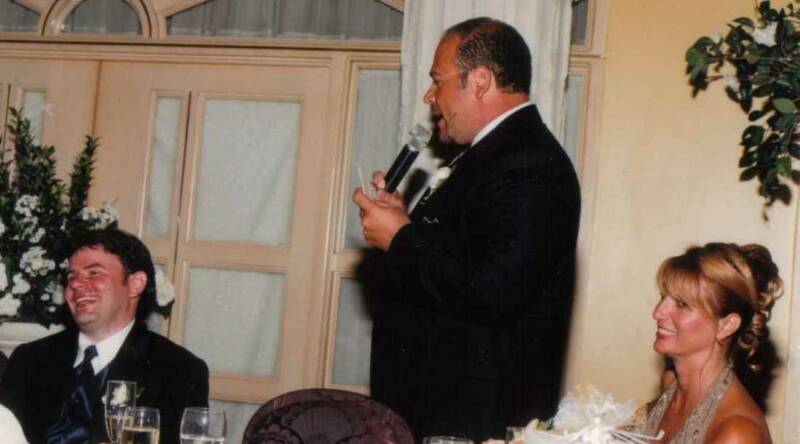 WHEN YOU HAVE A CHANCE TO SHINE WILL YOU HAVE WORDS TO TOUCH YOUR AUDIENCE ?


WE craft your personalized speech.  YOU bask in the applause.

Special Offer Until September 15, 2005