The Montreal Gazette's report on Words2Touch is filled with insightful interviews with some of our customers, and is very complimentary about our service.


Recently a British husband and wife celebrated their 80th wedding anniversary.   Percy Arrowsmith, 105, and his 100-year-old wife Florence, have the longest marriage of any living couple.   Their marriage has even been recorded in the Guinness World Records.

They attribute their longevity and successful marriage to not going to sleep on an argument, kissing each other and holding hands each night before going to bed.

Percy  also claims that uttering two key words - "yes, dear" - at opportune times has contributed to celebrating such a milestone anniversary, while Percy also likes to drink sherry at lunch time and whiskey at night.

Since our writing staff is mainly composed  of people celebrating wedding anniversaries in the single digits, we will take their advice seriously.   We will try to be effusive with our "yes, dears" to our spouses and drink moderate amounts of sherry and whiskey in the hopes of one day breathing the rarefied air of such a newsworthy wedding anniversary.

However when it comes to writing, we do hold the keys that unlock the doors to our vivid imaginations, which combine information about your wedding anniversary milestone with insights into relationships, newsworthy stories, popular culture, and gems of quotes to create a truly original, memorable wedding anniversary speech.

Whether you want a sensitively sculptured wedding anniversary speech that bursts with the wisdom of mature love, a funny roast poking some fun at the wedding anniversary celebrants, or anything in between,  we will write a rhythmic, lively and evocative wedding anniversary speech customized to your unique and exact specifications.

Our wedding anniversary speech writers can also sprinkle some French and Italian text into your speech if a multicultural crowd will be attending the wedding anniversary party.

Copyright      2003 - 2011 Words2Touch Speech Writing Services. All rights reserved.

©
Wedding Anniversary Speeches

Telephone : 1-514-648-7933

To order a custom wedding anniversary speech, simply answer an easy questionnaire by clicking on the type  of wedding anniversary speech you want: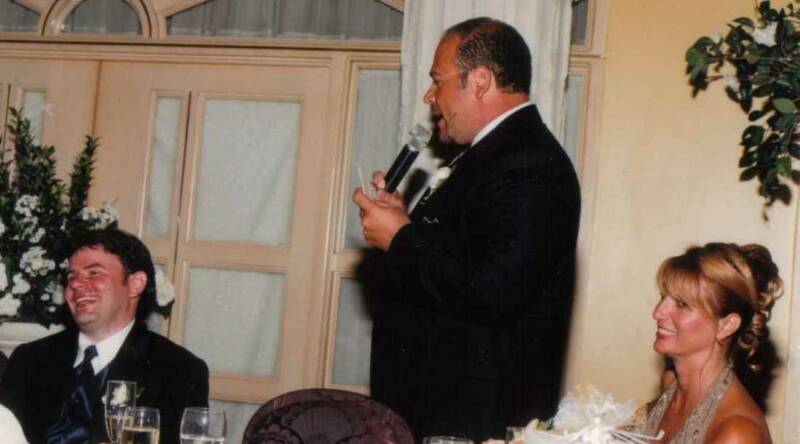 WHEN YOU HAVE A CHANCE TO SHINE WILL YOU HAVE WORDS TO TOUCH YOUR AUDIENCE ?


WE craft your personalized speech.  YOU bask in the applause.

6 Reasons To Choose Our Custom Speechwriting Service:

> A positive review of our service has been published in 3       major  newspapers

> FREE revisions so that you are at ease with your speech

> Rush service available if you are pressed for time

> You get prompt, friendly service from experienced writers

> Your speech can be written in 3 languages

> You can ask for references from our customer base