Telephone : 1-514-648-7933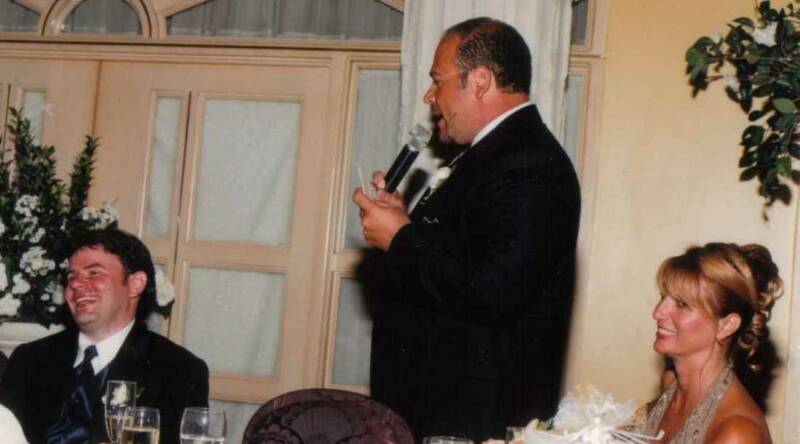 WHEN YOU HAVE A CHANCE TO SHINE WILL YOU HAVE WORDS TO TOUCH YOUR AUDIENCE ?


WE craft your personalized speech.  YOU bask in the applause.

Special Offer Until September 15, 2005

Asked to perform the delicate task of eulogizing a loved one but not sure how to write a fluent funeral speech?  Or perhaps, you don't have the time to prepare a moving eulogy that will pay a stirring homage to that special person that had a big impact on your life?

First of all, please accept our sincerest condolences.   Some members of our writing staff have experienced the loss of a parent at a young age, so we are quite familiar with the many intense emotions that accompany these circumstances.

We combine this empathy, our creative skills and eulogy writing experience to create memorable tributes that resonate with mourners long after the chimes from the steeple have stopped ringing and the last prayer of the funeral service has been uttered.

Whether you want an emotional farewell to complement an outpouring of respect and admiration, a more humorous goodbye at a wake that recounts many amusing moments, or anything in between,  we will write a rhythmic, lively and evocative eulogy customized to your unique and exact specifications.

We will convert your fondest memories, your loved one's impact on you and others, and any of their accomplishments into a fluent memorial that will pay tribute to your loved one, and provide some comfort to the bereaved. 

Although we do the writing, we personalize your eulogy so that your thoughts and emotions are expressed in a way that is natural to you.

Our speech writers can also sprinkle some French and Italian text into your eulogy if a multicultural crowd will be attending the funeral or memorial service.

Copyright      2003 - 2011 Words2Touch Speech Writing Services. All rights reserved.

©
Eulogies, Funeral Speeches and Memorials

To order a custom eulogy, funeral farewell or memorial speech, simply answer an easy questionnaire by clicking on the link below:

The Montreal Gazette writer Monique Polak's report on Words2Touch is laced with insightful interviews with some of our customers, and is very complimentary about our service.

> A positive review of our service has been published in 3       major newspapers

> FREE revisions so that you are at ease with your speech

> Rush service available if you are pressed for time

> You get prompt, friendly service from experienced writers

> Your speech can be written in 3 languages

> You can ask for references from our customer base

6 Reasons To Choose Our Custom Speechwriting Service: