"Teeple says she couldn't have written such a good speech without Milevoy's ( founder of Words2Touch ) help.  'I gave him ideas, but he put them together so it sounded elegant.' "

Monique Polak

The Montreal Gazette

June 25, 2005

Answers the following questionnaire the best you can so that we can get some details about your event or special occasion and we will get back to you with a quote within  a few business hours .

If you are rushed or prefer to discuss this by telephone, contact us.
Copyright      2003 - 2011 Words2Touch Speech Writing Services. All rights reserved.

©
Online Speech Proofreading Service

Telephone : 1-514-648-7933

* What is your e-mail address ?

* In what country do you live in ?

* What is your phone number ( please include your area code ) ?

Do you need rush service, at extra cost, for your speech ?

When do you need your speech by ?

What tone would you like your material to have ?

( select at least one but may include all )

How comfortable are you talking in front of an audience ?

What is the intent of the speech, presentation or documentation that you have prepared ?

Please copy and paste your written material in the following box.

WE DO NOT GIVE YOUR INFORMATION TO ANY OTHER PARTIES

By clicking on the 'Submit' button, your order will be processed and we will confirm our availability, your final purchase price, the number of free revisions that you will be entitled to and payment details. 

We accept the most popular credit cards and automatic debits from bank accounts through the PayPal processing system, as well as money orders.

Fields preceded by a * are mandatory

Do you have any specific instructions for us ?

Our online speech proofreading service is mainly targeted to people who have written speeches or presentations, but aren't sure whether their material is appropriate for their event, would like to spice up their content, or make their thoughts flow better.

Our skilled, creative proofreaders will verify and edit your material for the affordable price of :

$10 U.S. / 100 words

*Please note that the minimum charge is $20 U.S.

About how long, in minutes, would you like your material to be ?

References

Most of our customers prefer keeping our relationship a secret.  However, if it will reassure you about our service, some are willing to relate their experience with us to you.

- Verify the structure of the speech or presentation to     ensure that your thoughts and feelings are properly     communicated to your target audience.

- Verify how appropriate your material is for the               occasion.

- Edit any spelling, grammar or punctuation errors.

- Possibly offer some creative suggestions, or edit         some of your material to entertain, inform, persuade     or touch your audience as much as possible.

HOW OUR PROOFREADING SERVICE WORKS

Simply fill out the questionnaire on the right of this page.  Through an e-mail we will then confirm our availability and your final price which is based on the length of your material

We will then deliver to you the complete proofread and edited material by e-mail upon reception of full payment for our services. 

Payments can be made, with credit cards or by debiting your bank account, through the popular PayPal secure online payment server, by certified check or money order.

We work in close consultation with our customers and have gained a reputation for our creative writing skills and professional, friendly service.

NO REFUNDS will be given for any reason.

RUSH SERVICE

If you are pressed for time, it also puts more pressure on us to do a good proofreading job for you.

The base price for each group of 100 words that need proofreading within 48 hours is adjusted in the following manner:

You require the speech in < 48 hours - Add $2 U.S.

You require the speech in < 24 hours - Add $4 U.S.

You require the speech in < 12 hours - Add $6 U.S.

You require the speech in <   6 hours - Add $10 U.S.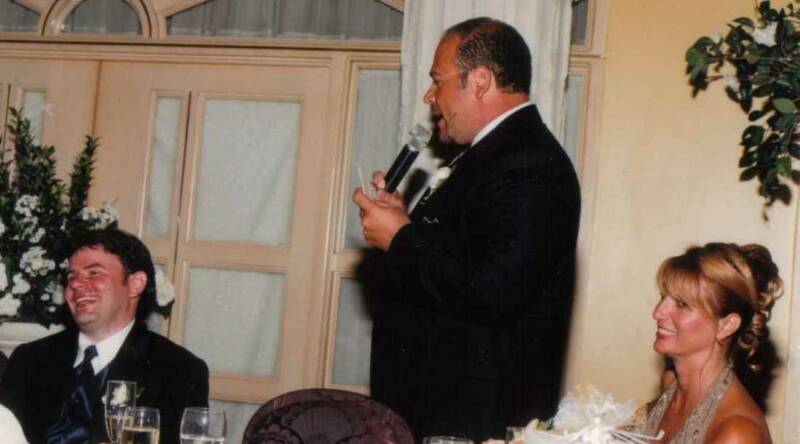 WHEN YOU HAVE A CHANCE TO SHINE WILL YOU HAVE WORDS TO TOUCH YOUR AUDIENCE ?


WE craft your personalized speech.  YOU bask in the applause.

Special Offer Until September 15, 2005